A creative challenge open to all members of Etsy! Create a treasury around the Inspiration Item. Win the Challenge and the Inspiration Item for the next Challenge will be something of yours! Who knows how many treasuries will be created with your item!?
Carye from
CaryeVDPMahoney
will be judging the Challenge this week. It is totally up to her as to what she is looking for. Make the best treasury you can and just maybe one of your items will be featured in our next Challenge! Please read the guidelines carefully before creating your treasury.
Our inspiration item is...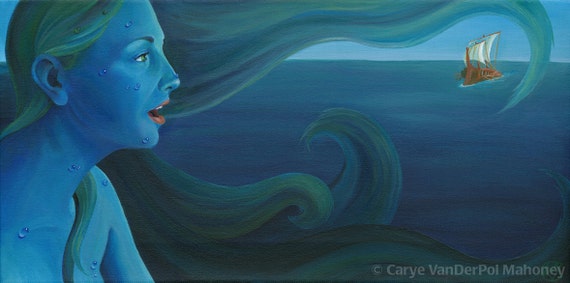 Failure to follow these 9 steps will disqualify you from the challenge:
1. Read the guidelines.
2. Include the Inspiration Item in any of the first 4 spots.
3. Do not use more than one item from any shop in your treasury. Use sixteen separate shops.
4. Leave a link to your treasury in our Entry thread on our team page before Sunday at noon eastern. Please leave it one time only. Judges and volunteers use this thread to find the current treasuries. You must leave your link in the correct thread by the deadline to have your treasury judged. Your link also needs to be there to have your shop added to the sidebar list and to be added to the buyer account.
5. Tag your treasury with "nonteam" and "nonteamchallenge 221" (separated by a space before the number).
7. Only one entry per person if you have more than one Etsy account. Only one entry per account if you have multiple people running a single shop.
8. Support other participants - View/Comment/Click on as many other treasuries in the Challenge as possible. Do not leave a link to your treasury in the comments of another person's treasury.
9. Don't tag your non-team treasury with tags for other teams that you are a member of. Our non-team treasuries are not meant to promote your other teams.
*** Only participate if you'll be available to judge the next week's Challenge - and report the winning treasury by the next Tuesday. Judging is a hugely time-consuming job. There may be hundreds of treasuries. Please only participate if you have the time to judge next week.
*** Make sure that your shop is in compliance with Etsy's TOS. We won't promote shops that are resellers, blatant copyright infringers, purposeful mis-taggers, etc. Those shops are disqualified from winning challenges.

Recommended (not required)...

* Become a follower of this blog to stay in touch with each new challenge, challenge winner, announcements, etc.
* Use items from other participating shops if you'd like and if their items fit your theme. Visit our
Etsy buyer account
to see items from shops that participated in the previous challenge.
* Replace missing items in your treasury. Don't replace sold items.
* Tweet, Facebook, Blog, etc to spread the word about your treasury and our Challenges.